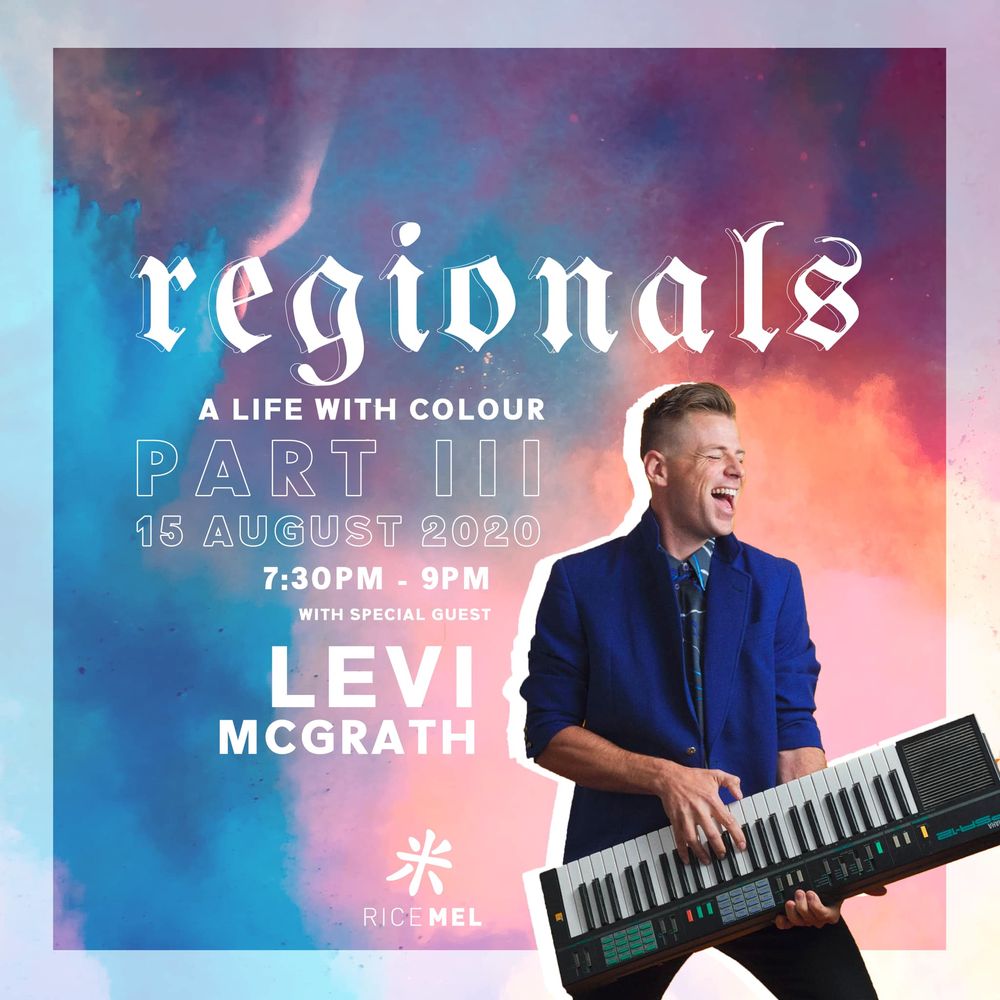 RICE Regionals
Saturday August 15th, 7.30pm AEST
I'm coming back to the playing live after a little COVID break...and yes it's still a Virtual Performance, but hey I'm excited to be sharing my music again.
So...I'll be taking part in a special regional event for RICE Movement Melbourne. 
Are you in high school? Do you wanna see a glimpse into what a life with Jesus is like?

Then join us for the FINAL part of this Rally journey! Come and meet youths from churches across Melbourne - we'll be playing games, hear + share stories and pray together. I mean.. friends that pray together, stays together right?
WHEN - Saturday August 15th 7.30pm AEST
EVENT - www.facebook.com/events/601705887214556/
COST - Free, you just need to register.